Home > Mobility Resources > Medicaid
Medicaid
Have you been neglecting your health because you do not have an affordable way to get to your doctor's appointments? If you are a Medicaid recipient, you were assigned to a Health Maintenance Organization (HMO). HMOs are organizations that consist of member physicians and other health care staff that provides curative and preventative health care to enrolled individuals and families in a particular geographic area.
Important: HMO organizations contracted by the state of Michigan are required to provide transportation as part of the contractual aggreement.
Finding Your HMO Provider
The name of your provider is located on the member identification card that you were sent upon enrolling into the Medicaid program. If you did not receive an id card, please contact your local DHS office.
HMO Providers in Berrien, Cass & Van Buren Counties

In the following section, you will find a listing of HMO providers serving Berrien,Cass, and Van Buren Counties (unless stated otherwise). The links below will direct you to the corresponding content on this page.
---
United Health Care (Serving Berrien County)
For a ride to a medical appointment, call CareSource at 1-877-892-3995. Please try to call at four days in advance to set up your ride to your doctor's visit to arrange transportation.
To set up FREE non-emergency transportation to go to and from:
•Doctor's visits
•Medical equipment companies for supplies
•Mental Health clinics
•Health Departments
•Vision clinics
•Urgent visits to your doctor's office or Urgent care centers — if you need an urgent ride to your doctor's office or an Urgent care center sooner than the four-day advance notice, call us and we will help you.
Click here to view the Medicaid Member Handbook.
---
McLaren Health Plan (Serving Berrien, Cass, Van Buren Counties)
G 3245 Beecher Road, Suite 200
Flint, MI 48532
(888) 327-0671
http://www.mclarenhealthplan.org
How do members find transportation?
McLaren Health Plan must provide emergency and non-emergency medically necessary transportation for you to get medical care.
• If you have a medical emergency call 911
• If you need non-emergency, medically necessary transportation, call Customer Service at (888) 327-0671
If you do not have a way to get to and from the doctor or you do not have a way to get to treatment that is covered by McLaren Health Plan, you can get help with rides. Some of the time you need a referral from your PCP. We need time to set up your ride and some important information from you to be able to get you a ride.
If transportation is needed outside of your county, there is a special review process. It is also important to remember that if you cancel your appointment, you need to call McLaren Health Plan to cancel your transportation.
Some services are covered by Medicaid fee for service, not by McLaren Health Plan. These services include dental, substance abuse, and some mental health services. You should contact you the local DHS office for help with a ride.
Click here to view the Medicaid Member Handbook
---
Molina Healthcare of Michigan (Serving Berrien County)
100 W. Big Beaver Road, Suite 600
Troy, MI 48084
(248) 925-1700(888) 898-7969
http://www.molinahealthcare.com
Molina Healthcare will provide transportation to covered services. Transportation is provided when you have no other means to get to your doctor appointments, x-rays, lab tests, pharmacy, medical supplies or other medical care.
Member Handbook
It tells you what you need to know about your Molina Healthcare of Michigan Medicaid Health Plan. Read here.
How do members find transportation?
Call Member Services at (888) 898-7969. It is important to call 3days in advance of your appointment to schedule transportation. Have your Member ID Card handy.
Some services are covered directly by Medicaid, not by Molina Healthcare. These services include:
Dental
Substance Abuse
Some Mental Health Services
---
Priority Health (Serving Allegan County)
1231 E. Beltline NE
Grand Rapids, MI 49525-4501
(888) 975-8102
Priority Health (Serving Van Buren County) They strives to improve health by providing all people access to affordable and excellent health care. More than 16,000 doctors and other health care providers have chosen to participate in the Priority Health network. Our network also includes more than 100 acute-care hospitals. More than 625,000 people are covered by Priority Health plans.
Transportation is covered at no cost to the client when medically necessary and appropriate. Please call to set up a ride 4 days in advance of your appointment. To schedule a ride, call 1.888.975.8102.
Click her to view the Member Handbook.
---
Coventry Cares of Michigan (Cass Only)
1333 Gratiot, Suite 400
Detroit, MI 48207
Requests for rides must be made three days prior to appointment by calling this number:
1-800-947-2133
Click here to view the member handbook.
---
Did you know...
An estimated 3.4 million
Americansdepend on
Medicaid transportation
to get to doctors and medical
appointments.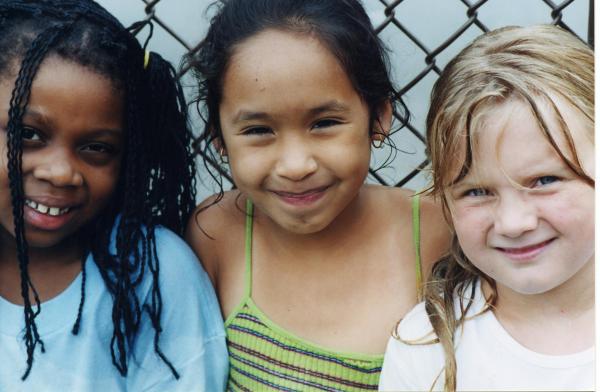 44% (1,012,918) of children in
Michigan live in low-income
families(National: 42%),
defined as income below
200%of the federal poverty level.
This website is made possible through a Federal Transit Administration 5317 grant and the Michigan Department of Passenger Transportation.  It is managed by the Southwest Michigan Planning Commission who is providing this database solely for informational purposes.  It disclaims all responsibilities for errors, omissions, changes, and other agency representations. SWMPC's listing of agencies does not constitute an endorsement by SWMPC of the agency, business, guarantee of availability of service, guarantee of the quality of service.  Further, SWMPC does not represent for other agencies the compliance with all legal requirements for providing services, compliance with federal, state, local and equal employment opportunity and anti-discrimination laws and acknowledgment of good standing with appropriate licensing authorities, if any. SWMPC further disclaims liability for such compliance and licensing requirements.